This post may contain affiliate links. Please read our disclosure for more info.
Do you have a special loved one in your life that is a practicing yogi, or maybe looking to start their practice, and want to get them a gift to encourage them along their yoga journey?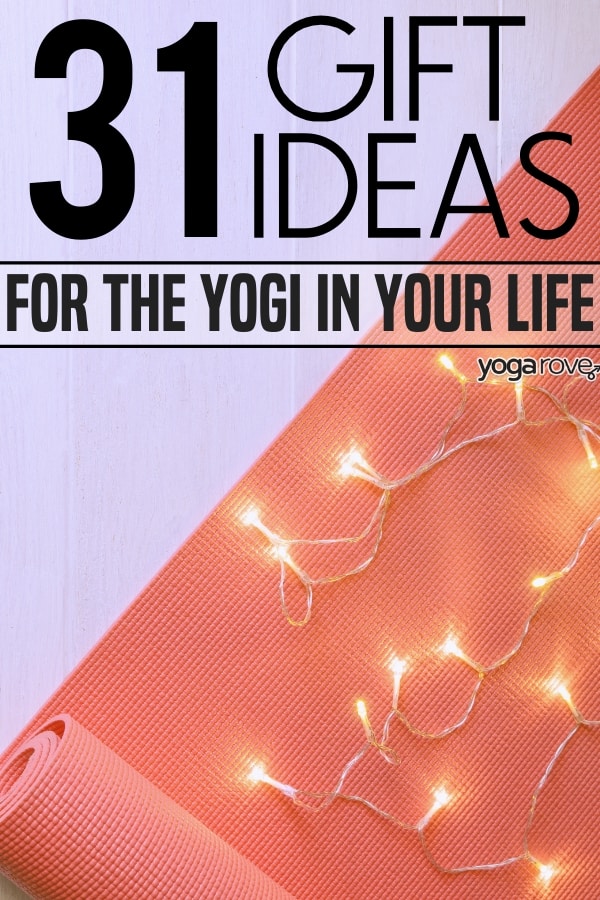 You want to get them something to encompass who they are while supporting their journey, but let's face it…. picking out the "perfect gift" can be super stressful.
That's why we have created a list of the top 31 yoga gifts for all ranges of budgets that will help deem you the ultimate gift giver and give your loved one a gift they will love, and most importantly, actually USE.
Here's our top 31 favorite yoga gifts!
A Lavender Scented Eye Pillow to Deepen Their Savasana
Take their savasana to the next level with this scented luxurious eye pillow. The lavender helps relieve stress and promote relaxation. They will love it during their resting pose. Get it on Amazon here.
Yoga Inspired Christmas Ornament
Regardless if they are a new yogi, advanced yogi, or yoga teacher, they will love this unique Christmas ornament. They can hang it every year to remind them of how good yoga makes them feel! Get it on Amazon here.
Cute Yoga Inspired Tank
Every yogi loves a cute yoga tank! Regardless if they do handstands or not…they can still love them! And if not, you have 11 other options to choose from! Check out all the options on Amazon here.
Veggie Cleanse from Veestro
Is the yogi in your life trying to consciously eat better, or maybe trying to consume a more plant based diet?
Veestro is one of our favorite meal delivery services that is 100% plant based. You can choose from a bunch of different packages such as weight loss, gluten free, or meatless monday, and they also have 3 and 5 day juice cleanses!
You can either pick a meal package, cleanse, or purchase a gift card and let the receiver choose.
You get 10% off your first order and can sign up through here!
Cute Buddha Wine Glasses
Let them enjoy their glass of wine even more with these adorable buddha and lily pad wine glasses. Get them on Amazon here.
Cute & Comfy Pants that Save Elephants
Not only are these pants cute, but The Elephant Pants donates $1 per item sold to organizations that help save elephants.
They have a bunch of beautiful items to choose from, including lounge pants, yoga pants, kimonos, and accessories.
When you sign up for their email, you get 10% off your first order. Check out their store here.
Smudge Kit Gift Set
Help them cleanse their space with a smudge kit of sage, palo santo, and healing crystals. Get it on Amazon here.
Yoga Mat Starter Set from Jade Yoga
Jade Yoga is an eco friendly company dedicated to making slip free yoga mats. They plant a tree for every mat sold, and have planted over 1.5 million so far.
Their yoga starter kit is perfect for beginners and includes a mat, blocks, and strap; everything a beginner yogi needs! Check the gift set out here.
Cute and Comfy Print Leggings
These leggings are raved about on Amazon for how comfortable they are, and not to mention they are super cute too! Get them on Amazon here.
All Natural Yoga Mat Cleaning Spray
This all natural yoga mat spray is an all time favorite on Amazon for it's effectiveness, safe ingredients, and soothing lavender smell. Get it on Amazon here.
A Convenient Yoga Mat Bag
Get them a gorgeous yoga bag to carry all of their essentials when they are on the go. This bag has a bunch of convenient pockets to store keys, cell phone, water bottle, ect., and is available in over 17 different patterns. Get it on Amazon here.
Essential Oils Starter Kit from Eden's Garden and Diffuser

Get them a starter kit of essential oils to compliment their practice! Scents are so powerful and can really make their practice more enjoyable. Eden's Garden sells top quality oils (they are the only brand I use), and this pack of uplifting scents is perfect to infuse while practicing! Get the pack on Amazon here.
Get them a powerful and affordable diffuser to go along with it! This is one of the best selling diffusers on Amazon (bought by over 13,000 people!), can run up to 9 hours continuously, has automatic shut off, and changes colors to match your mood. Get it on Amazon here.
Handmade Dream Catcher
Get them a handmade dreamcatcher to protect their dreams or add to their yoga space. People in the comments say this one is the real deal and not like those cheaply made ones, and also has 4 colors to choose from! Get it on Amazon here.
An in Depth Yoga Guide
The Yoga Bible is the ultimate yoga guide for beginner yogis and advanced yogis alike. If you were to get one book to learn about yoga, this is it. It includes over 170 poses, how to do them correctly, and includes sequences for starting out. Get it on Amazon here.
Mug to Learn Yoga While They Drink Coffee
Everyone loves a cute mug! This one has different yoga poses on it, and comes with a matching yoga mat coaster! Get it on Amazon here.
Yoga Wheel to Improve Flexibility
Help the yogi in your life improve their flexibility with this savvy yoga tool! Get it on Amazon here.
Headstand Bench to Prep for Inversions
This is one of the coolest yoga tools I have seen. If you are looking to splurge and get a bigger gift, get this!
It is a prop designed to help them safely get into a headstand. Not only will this help get them used to inversions for their practice, but there are so many benefits of going upside down! Check it out on Amazon here.
Water Bottle to Help Track Their Water Intake
Yoga can get sweaty! Get them a BPA free water bottle that helps them stay on track with their water intake. It's leak proof, has a carrying strap, water infuser, and comes with a FREE infuser recipes e-book! Get it on Amazon here.
Yoga Cards to Learn Pose Names, Breathing and Meditation Exercises

Get them a deck of yoga cards to help them learn poses, sequences, and breathing techniques in a new fun way. Available in Beginner and Intermediate, or buy the combo pack here.
Motivation Bracelet to Inspire Their Practice
Inspire their journey and remind them you are always supporting them with this motivational quote bracelet. There are a bunch of other quotes to choose from as well. Check them out on Amazon here.
The 5 Minute Journal to Stay Present Everyday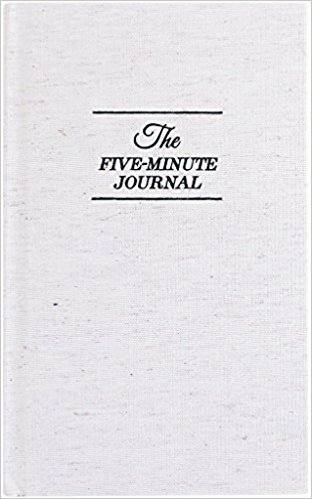 Get them a guided journal to track their practice and stay present throughout it as well. This journal is meant to help you set challenges and live intentionally, and includes great motivational tools like affirmations and inspiring quotes. Perfect for someone on their yoga journey. Get it on Amazon here.
Yoga Socks for Practicing in the Colder Months
These socks are specifically made to be worn while doing yoga, and have little grips on the bottom to prevent you from slipping. No more cold feet while practicing! Get them on Amazon here.
An Ultimate Guide to the Chakras
Many people that get into yoga end up becoming interested in learning about the chakras, which are historically intertwined with the yoga practice. This is the ultimate guide to the chakras, and will tell them everything they could possibly need to know. It includes yoga poses for each chakra as well. Get it on Amazon here.
A Scenic Tapestry for Their Space
Get them a gorgeous tapestry to hang in their bedroom or where they practice. Check this one out here on Amazon.
Yoga Toes to Keep Their Feet Flexible

Another savvy tool for yogis and non-yogis alike. These are great for improving the flexibility of the feet and relieving pain and tension in the feet associated with issues like plantar fasciitis. Get them on Amazon here.
An Aerial Yoga Swing to Help Them Take Their Practice in the Air
Get them a yoga swing to help them take flight! This is a strong and sturdy aerial swing and can used outside or mounted inside if you get mounting supplies.
People in the reviews love it and say it has been great for relieving their back pain as well! Get it on Amazon here.
Singing Bowl to Add to or Begin Their Meditation Practice
Add to their meditation practice or help them start it by getting them a singing bowl. These generate peaceful, therapeutic sounds that are a great for relaxation. It comes with a user's guide for the beginner as well. Get it on Amazon here.
An Award Winning Yoga Game They Can Play With Their Kids


An award winning game you can play with your kids to teach them about yoga! This game won an award in 2016 and it is a great activity the whole family can participate in. Get it on Amazon here.
Magnetic Affirmation Bookmarks That Help You Never Lose Your Page
Get them beautiful chakra magnetic books to not only help them keep their place in their books, but stay present and motivated with the printed affirmations every time they open up to read. Get them on Amazon here.
A Beautiful Hanging Ornament for Good Luck
If they love stones, they will love this. It isn't too large, so you can hang out pretty much anywhere, even in your car. Get it on Amazon here.
Yoga Jellies for Beginners with Wrist and Knee Pain
Are they struggling with wrist or knee pain during their practice? Get them these yoga jellies that they can take with them anywhere they practice to protect their joints. Get them on Amazon here.
I hope this gift guide was helpful and helped take the stress off of what to get your favorite yogi!
Comment below if you like these ideas, or let us know what you plan on getting your loved one!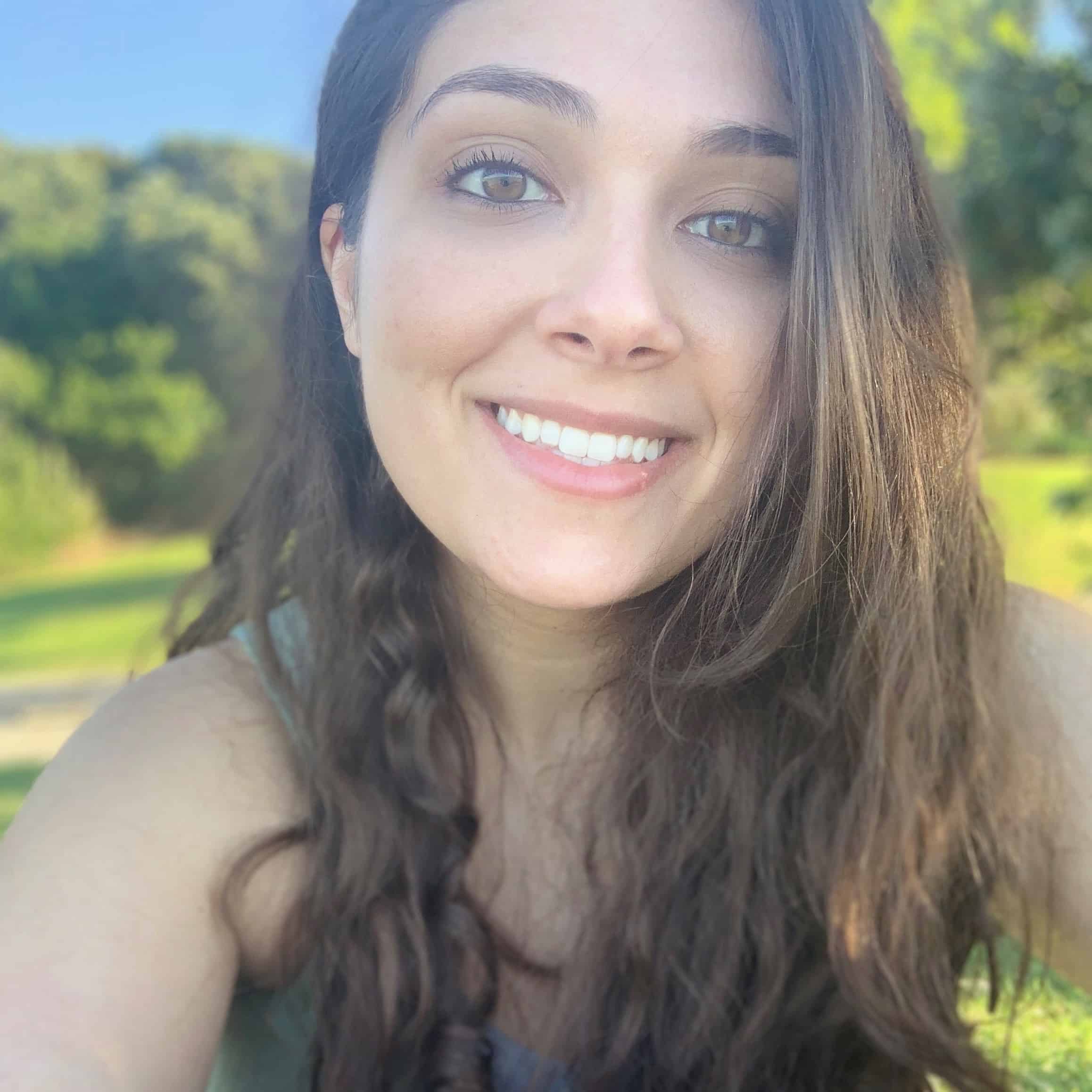 Ally is the co-founder of Yoga Rove with her fiance Victor. She began practicing yoga at the beginning of her career as a Registered Nurse to cope with the physical and mental stress it put on her, and it quickly became apart of her life. Her goal is to help beginners develop a fulfilling practice without the intimidation. Besides managing this website, she loves hiking with her loving fiance and cuddling with her two silly cats.