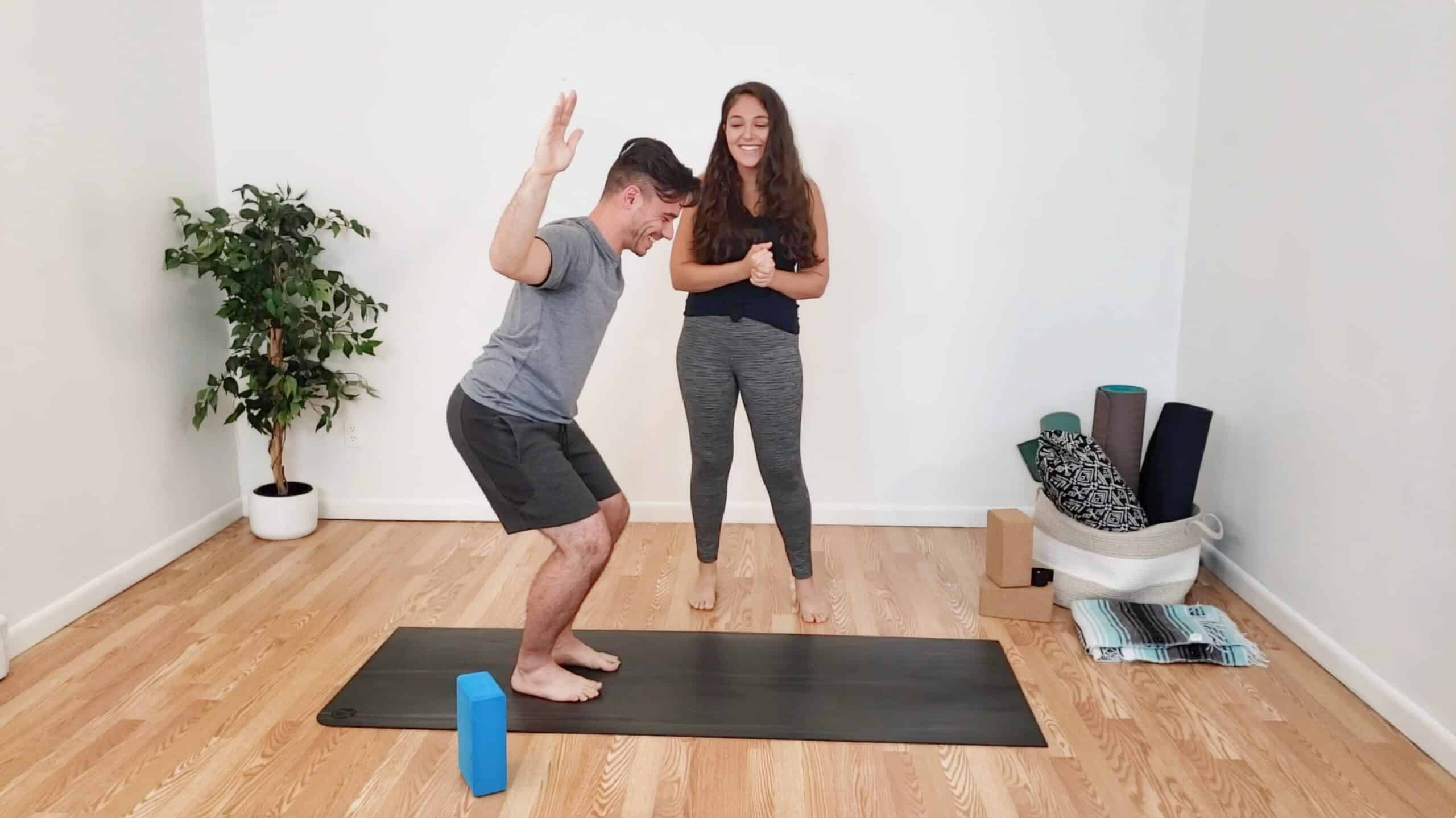 Yoga Rove was created by a husband and wife team of Registered
Yoga Teachers (Ally and Victor) that wanted to make yoga accessible, no matter
where someone is on their journey. That is why they offer tons of beginner yoga resources, free printables, and done-for-you plans that are suitable for all levels students.
Their goal is to support you and simplify the process of learning and teaching yoga, so you can have fun doing it while reaching your goals!
Progress over perfection.
99% percent of your results aren't going to be from getting it right every single day. Where you'll truly see change is when you stay consistent- don't put so much pressure on yourself to be perfect and instead focus on enjoying the journey!
You are your best teacher.
No one knows your body better than you. That is why we advocate so much for home and self practice- learning to connect with your body and move to your own internal rhythm will allow you to see what it is your body needs.
You are exactly where you're supposed to be.
Your journey is incomparable to anyone else's. Wherever you currently are in your journey, whether that is practicing yoga for 5 years or never having stepped on a yoga mat, that is exactly where you're meant to be! Focusing on the present will naturally bring you to the path you're meant to be on.
Our mission is to share yoga with as many people as we can. Our resources are used in hospitals, correction facilities, schools, and many other institutions throughout the world. Yoga Rove has been featured in online publications such as:
Created with the beginner in mind.
All of our resources are created to be simple, clear, and easy to understand.
You can be sure to find informative and to-the-point pose breakdowns, helpful
yoga tips, and science-backed advice.
Get started on your journey today